Kathmandu - This week the media reported on Dr.KC's hunger strike and return of medical students' protest for return of extra fees. This week New education policy was also lunched this week but had been reported to have by-passed the suggestions of the High level National Commission on Education. KMC has decided to halt the issuing of licenses for new schools in Kathmandu. The Education Ministry was reported to have been planning for taking action against 15 A-level teaching colleges affiliated to international universities for delay in renewal of license on time. Amid the protest and hunger strike, the government has again given a 15 day ultimatum to medical colleges to return the extra fees taken from students or face fraud case charges. National Alert Center was reported to have recommended the government agencies to investigate the property of the owners of private medical institutions and of their relatives. A news stated that in continuation to successful trial of nurse per school program, province 3 government has announced the program to be executed to all schools on the province. A new case of fraud by private education institution was reported as students came to street as Chakrawati Habi Education Academy College of Nursing Science took admission of students despite CTEVT had rejected its renewal. Unjust use of students in protest by a political group was also reported in the media this week.
Abbreviations: MoEST- Ministry of Education, Science and Technology, TU- Tribhuwan University, IOM- Institute of Medicine, TUSC- TU Service Commission, KD-Kantipur Daily, THT- The Himalayan Times, PM- Prime Minister, CTEVT- Council for Technical Education and Vocational Training, KMC- Kathmandu Metropolitan City
- Dr. Gobinda KC issued a press statement stating seven-point demand, which include implementation of the agreement related to Medical Education Act, ending the process of appointing university officials on the basis of political affiliation in support of a fair appointment process as recommended by the Parashar Koirala-led committee, return of extra fees charged by medical colleges and scrapping of the decision to increase medical tuition fees and number of seats at the behest of mafia. KC has also demanded that the Institute of Karnali Health Sciences be equipped with necessary infrastructure and manpower, reduced price of medicine for cancer and end to political appointments in transitional bodies and amendment of related laws as demanded by victims. Dr KC also urged the government to send doctors to fill the vacant posts at hospitals in various districts, including Dadeldhura.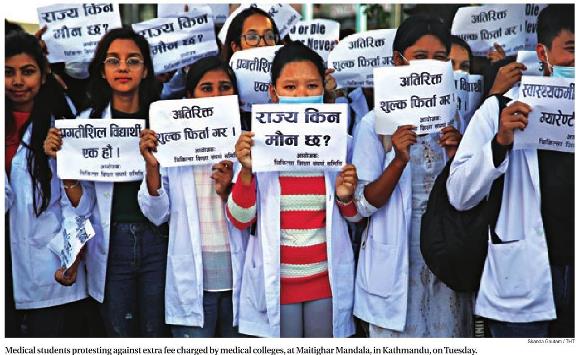 Figure 1 Medical students protest demanding return for extra fees_Nov6_THT
- News on new education policy was titled to have envisioned Nepal as a hub for students. New National Education Policy-2019 was reported to be approved by the Council of Ministers and has set ambitious goal of achieving major structural overhaul in education sector. It also delineates the areas of reform to be pursued in future for developing and administering human resource. The vision of the policy was "Educated, civilized, healthy and capable human resource, social justice, transformation and prosperity". As per the policy, the government will ensure each and every citizen's access to compulsory and free basic education. It also contemplates gradual implementation of the concept of school zoning in basic education. "Specialized schools of various subjects, including science, music, sports, Ayurveda and medicinal herbs will be established, operated and managed. There will be a state-of the-art national science school to expand the opportunity of science and technology education for citizens," reads the policy. 'Technical education for all' is one of the salient features of the policy. Under this concept, the government will provide technical and vocational education and skill development opportunities to all interested citizens by strengthening institutional capacity of agencies concerned. The policy also stipulates provision for a higher education council headed by the prime minister, for effective regulation and management of higher education. Existing organizational structure of universities will be reviewed to strengthen their capacity," reads the policy. "Nepal will be developed as an education hub that provides world-class education in specific subjects," reads the policy. "Performance evaluation of teachers will be based on learning achievements of students. Permanent teachers will be appointed only on the recommendation of the Teachers Service Commission" it stated.

- The goal of making Nepal an educational hub as priority for New Education Policy can be analyzed with the perspective of capitalization of the education sector which could be a way to ensure further privatization of education sector. The priority of the PM on only popular agenda could be the cause to this aspect of the new policy. The devaluation of the work and recommendations of the experts in the policy has further de-link the government from the civil society. The commitment to ensure international standard of higher education institution and the failure and lack of interest of the state to ensure sovereignty of higher institution are contradicting polices presented in the new policy.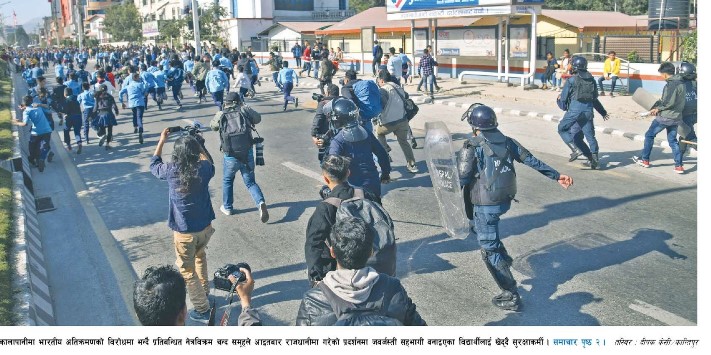 Figure 2: Unjust use of students for political protest_KD_nov11
The Chand lead political group had forced students out of class rooms to join political protest. Security forces had defended the protest regarding it as the protest of unauthorized restricted group. The picture had made in front page of KD.
- Kathmandu Metropolitan City has decided not to issue licenses for the operation of new schools within its boundary. The metropolitan city said it has come up with the decision to stress on the quality improvement of existing schools. Granting permission to new schools has been put on hold with the rise in number of schools in proportion to the score of students, according to KMC Department of Education. As many as 91 public schools and 643 institutional schools are in operation in KMC. As many as 165,000 students are pursuing their education at the schools. KMC Education Department Chief Nirmala KC said there was a pertinent need to manage the existing schools rather than operating new ones. As many as 1,830 teachers have been working in 91 public schools. KMC has also specified mandatory provision for the schools to take prior approval from the department while sending any teacher, employee and guardians to foreign trips, training, assembly, exposure visit, sports, goodwill visit or educational tour. The department sources said local school curriculum would incorporate Nepal language, sustainable development, environment, education and traffic management from next academic session.
'Education this Week' is a joint effort put to analyze the press coverage of education in Nepal's selected print media published in Kathmandu. The main aim of this effort is to identify and explain major education issues picked up by the media and give back and foreground of the news. This, we believe, will help policy makers and other responsible people to keep abreast with ongoing concerns and discussions on and around education. EduKhabar, in collaboration with the Center for Educational Policies and Practices (CEPP) , has produced this analysis based on the news printed in Kantipur (Nepali) and The Himalayan Times (English), Dailies and Himal Weekly(Nepali) between Nov 6-12, 2019 (Kartik 20-26, 2076) - Editor.
Read last week's analysis : Government in action
All analysis read by this link : Education This week